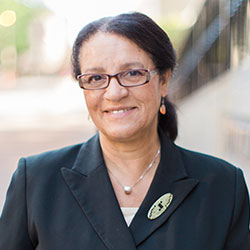 MILLERMANNING
Barbara is currently with MILLERMANNING and is the past CEO and President of GenieKnows Inc., an international marketing and software development firm and Vice President of the Beckfoot Group, an international business consulting firm. Barbara received her Bachelor of Arts and Education degrees from Saint Mary's University in Halifax, Nova Scotia. In 1991, she concluded a teaching career of 11 years to obtain an MBA (Masters of Business Administration) with a focus on International Marketing.
Particularly notable achievements in Barbara's career involves her participation in several international trade missions. She was a member of the first Canadian business delegation accompanying the Governor General to China in 1994, and in 1998 served as a member of an Information Technology mission to Washington, D.C. She participated in the first joint United States and Canadian Women's Conference on Entrepreneurship being held at the Canadian Embassy, and was selected to accompany a World Trade Mission out of Montreal to Washington, whose objective was to determine ways in which Canadian companies could access a greater share of contracts with the World Bank.
Barbara has served on several boards and committees; Director of the Greater Halifax Partnership, Chairperson of the Black Business Initiative, a member of Revenue Canada's Small Business Advisory Committee on both the Atlantic and National levels, a member of the Nova Scotia Law Foundation, and is a member of the Women President's Organization, an international organization whose mission is to improve business conditions for female entrepreneurs.
As a leader in her field, Barbara is a recipient of the Progress Women of Excellence, YMCA of Halifax Outstanding Volunteer and an Initiative Award from the Hong Kong-Canada Business Association.