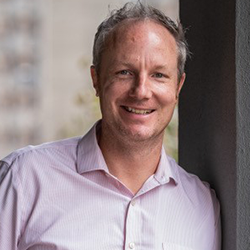 President, Fundy Drinks
Ted was born and raised in Halifax, Nova Scotia, the son of a "gourmet cook." Educated at Dalhousie University and the Stratford Chefs School, he spent eight years working as a chef in Calgary, London, New York, and Toronto.
Ted decided to leave the kitchen for academia, pursuing a teaching job with the Culinary Institute of Canada in Charlottetown. After four years on the island, Ted's passion for Nova Scotia and education brought him home to complete his Master's in Education in 2013 and join the Nova Scotia Community College as Manager of Hospitality Programming.  In 2016, Ted left the college to join Truleaf Plant Science and GoodLeaf Farms as Chief Product Officer. In 2018, Ted Co-founded Fundy Drinks and has since begun selling the companies' first brand VIVEAU across Canada and in the Far East.