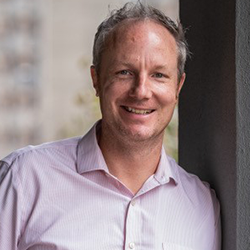 Vice-President, New Energy Markets & Innovation, Emera
Louise-Anne Comeau is currently leading the integration of TECO Energy, a $10 billion company recently acquired by Emera. LouiseAnne has 20+ years of experience identifying business development opportunities, managing complex negotiations, developing strategies for growth across diverse markets and driving multifunctional teams to deliver major projects.
Past projects include strategic direction for Four Seasons; negotiating deals to develop Virgin Airways' A380 and the roll-out of the new Stella McCartney brand on its acquisition by Gucci; project management of real estate developments for Swire Properties' Pacific Place Hong Kong and Abe Rosen's Core Club New York; and development of new business units and product lines for LG Electronics, Panasonic, Philips, Swarovski, Louis Vuitton, Target and Coca-Cola.
Previously, Louise-Anne worked with Bombardier establishing a new business in the regulated aerospace sector as Director of European Strategy and Business Development. Louise-Anne originally practiced law in mergers and acquisitions and financing in Toronto, New York and London. She was a core member of the negotiating team on the acquisition of Mohawk Rubber Co. (U.S.A.) by Yokohama Rubber Co. (Japan), was seconded by Merrill Lynch for an extended period, and led numerous debt, equity and derivative offerings. Louise-Anne grew up in Church Point, Nova Scotia, before studying economics at the University of Ottawa and corporate law at the University of Toronto.
In addition to her role with Events East Group, she currently sits on the boards of the IWK Hospital Foundation and NSCAD University (Chair Audit & Risk Committee).