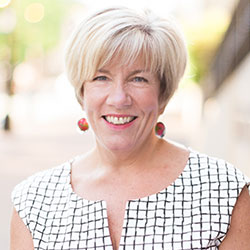 CEO, Doctors Nova Scotia, Chair Events East, Board of Directors
Nancy MacCready-Williams is CEO of Doctors Nova Scotia, the professional medical association representing over 3500 physicians in the province. Since joining Doctors Nova Scotia in 2011, Nancy has led Doctors Nova Scotia in supporting a healthy and vibrant physician community while working with health system leaders and partners to transform health-care delivery in Nova Scotia.
In her earlier career, Nancy practiced law, followed by a number of progressively more senior roles at the Workers' Compensation Board of Nova Scotia, the last seven years spent as their CEO. Nancy obtained her Bachelor of Laws from Dalhousie University in 1989. She also holds a Bachelor of Commerce degree (Saint Mary's University) and a Master's degree in Industrial Relations (Queen's University). In 2013, Nancy received her ICD.D designation from the Institute of Corporate Directors.
Nancy holds the distinction of being admitted to Atlantic Canada's Top 50 CEO Business Hall of Fame, having been named one of Atlantic Business Magazine's Top 50 CEOs for five consecutive years. She's also the recipient of the Progress Club Women of Excellence Award (Management and the Professions) and the Rotary Club Paul Harris Fellow Award. Staying active in her community is also a priority for Nancy, who is a national board member for Parkinson Society Canada and past-chair of the QEII Health Sciences Centre Foundation's Board of Trustees. She has also served on the Boards of Dalhousie University, United Way Halifax Region, and Opera Nova Scotia.
Nancy lives in St. Margaret's Bay with her husband, Alan, and their three children, Tristan, Sophie and Evan.