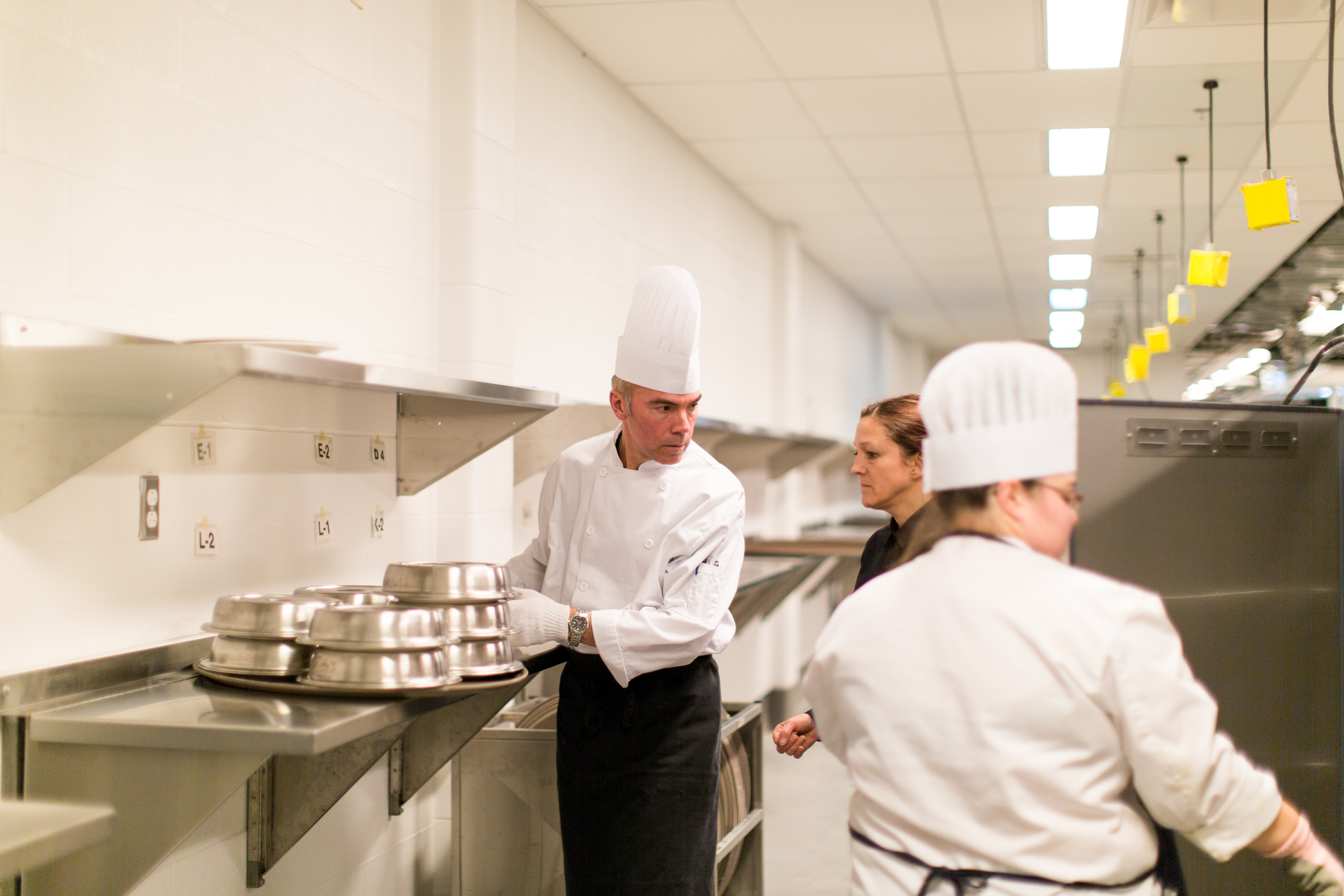 Our culinary department works out of the brand new, state-of-the-art kitchen at the Halifax Convention Centre and is led by award-winning international Chefs. The culinary department is a fun, supportive and creative team that focuses on creating unique, locally sourced menus (often from scratch) on a large scale for a range of exciting events. 

Within our team there are a variety of career opportunities for creative and skilled culinary professionals. 

Cooks – if you have, or are working towards, your Red Seal certification, joining our team offers many long-term career development opportunities. We're looking for 1+ years' experience working in a kitchen, great knife skills, and strong organization and time management skills. We'll provide you with career development support, uniforms and all the tools you'll require so you can focus on continuing to develop your skills. 

Kitchen Stewards (Kitchen Cleaning) – The overall duties of this position are to maintain cleanliness in all areas of the kitchen, service corridors and storage areas. This includes dishwashing, cleaning kitchen tools, equipment, and surfaces, organizing and stocking inventory, waste disposal and recycling, assisting chefs with kitchen setup, preparation, and other day-to-day activities. These roles will also assist in our Culinary team's planning and preparations.

Catering/Banquet Staff – If you're a passionate host, service oriented and are excited to help us welcome the world, joining our catering team could be for you. We frequently recruit experienced hospitality professionals to serve food and beverage in our new facility. Our Core team requires commitment and the ability to work a minimum of 25 hours per week across flexible shifts. If you'd like to be part of our team and have more limited available, please keep an eye out for opportunities to join our Casual team.